The rebrand started with the logo. To be consistent with its previous mark and be easily recognizable as a school for dogs the new logo needed to incorporate one. This was done by integrating a dog's profile and legs within the two W's in a handwritten gestural approach. But that's not all. The logo also expands to showcase other canine profiles in patterning and illustration. 
Colour was another facet used to manifest positivity. 
The palette initially derives from the original brand but also introduces the grassy greens dogs play, poop, and sniff on. The brand also carries a badge to reinforce the academic hard work of the school and is used in the graduation materials.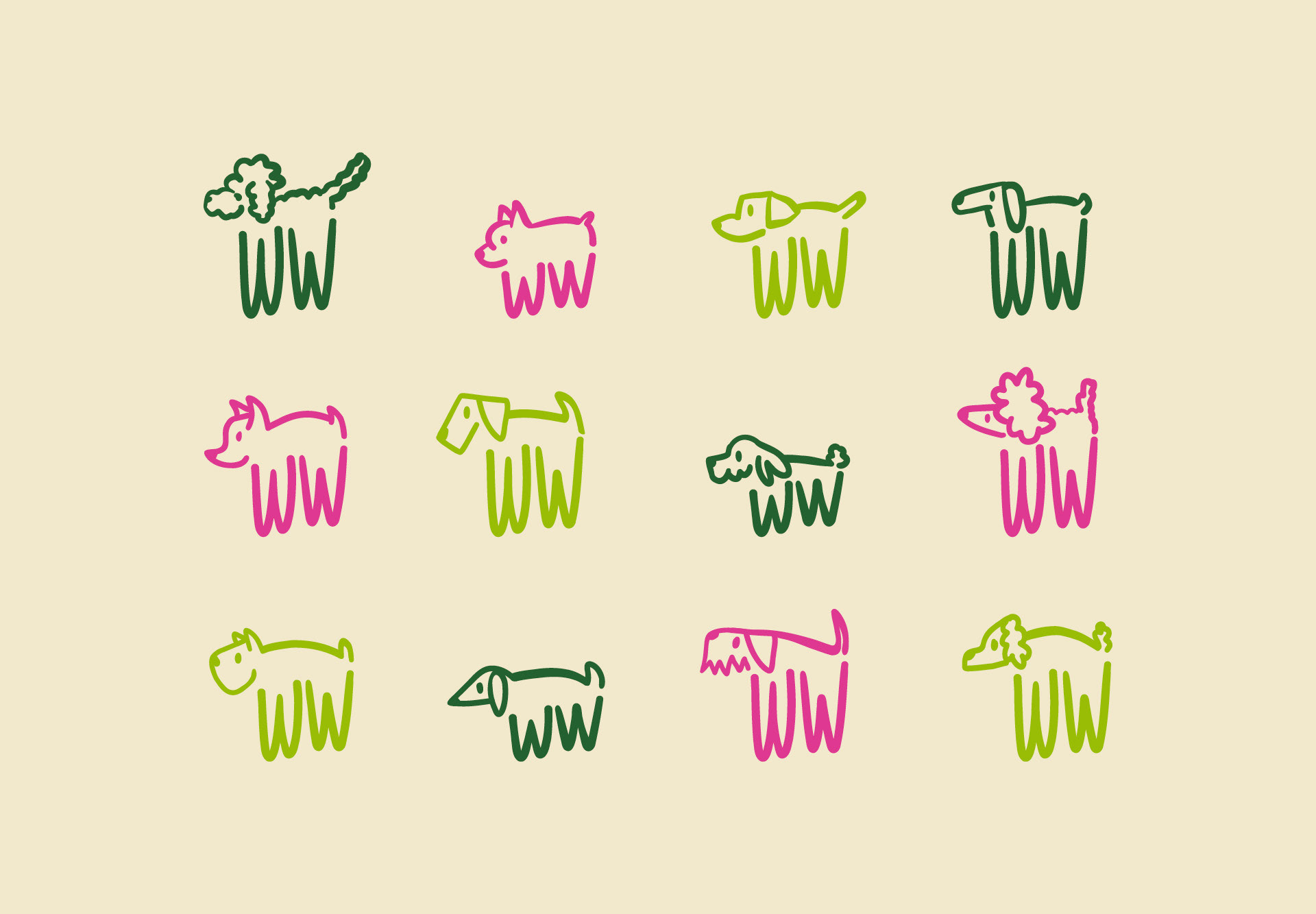 Creative Director: Hans Thiessen
Senior Designer/Creative Direction: Zoë Boudreau
Account Manager: Patsy Gannon
Jr. Designer: Aviva Davis
Jr. Photography Assistant: Anthony Kalliris
Font: Brevia, GT Walsheim Condensed Bold 
​​​​​​​